Podcast: Play in new window | Download
Subscribe: RSS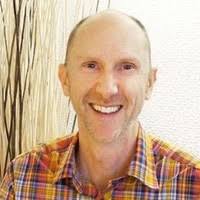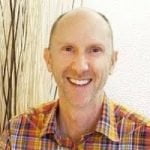 Are you leveraging the influencers in your organization to communicate the impact of your L&D activities? If you answered no and are intrigued about how to do this, then you will want to hear Dave Atack's insights on episode 6 of the Learning and Development Stories podcast.
Dave, formerly the Head of Learning at D.E. Shaw and the VP of Learning Strategy and Performance at Xerox, shared how he identified a working group of influencers in a previous role to hear their feedback about what onboarding should look like and to mobilize them around a new initiative. These were respected and sought after individuals. According to Dave, who is now the VP, Career Management Principal with the employment agency Right Management, these influencers ultimately served as a source of sharing information about the initiative to the new hires and managers.
The following are other key points from the interview.
 Successful Initiative
One of Dave's most profound work experiences was working on a
health initiative training for developing nations as part of a consulting project. He and his colleagues worked with some 50 people from these different countries' health ministries to help them digitize their respective nation's health systems. A three-day training workshop in Pretoria, South Africa provided the participants with the skills to strengthen their health information systems.
Knowledge Transfer
One of the key goals of the training in South Africa was to mobilize the workshop participants with the tools to teach their colleagues when they returned to their home countries.
According to Dave, the key to success is realistic practice. "It is important that people have the opportunity to practice the new knowledge and skills in a realistic way so they can then teach others," he said. "We don't know what it looks like when they go back to their countries, so during the workshop we try to simulate what they will encounter."
Lessons from Mistakes
Sometimes we need to be more skeptical. Dave shared the story of choosing a vendor for a particular system. After selecting a company among hundreds, Dave and his colleagues needed to test the system prior to full implementation. It was during this stage, after a significant amount of time had been invested, that the team learned that this company was facing a dire financial situation and not paying its own employees.
"We ultimately wasted lots of effort in evaluating platform. We should have been more skeptical about their finances. Don't take things at face value," Dave said.
Tying Learning to Objectives
Dave explains: "The purpose of learning is to drive organizational performance. If not, why are we bothering?"
For Dave, it starts with sponsors (internal or external). What do they expect? What is success? What do you expect performers to be saying about how learning is making a difference?
As an example, he shared how he approached this during the onboarding of new employees.
"We needed to reduce the number of hours managers spend answering the questions of new hires. We also needed to ask managers and new hires if the onboarding was helpful. So it was quantitative and qualitative."
Employee Engagement
In Dave's opinion, it is hard to measure the link between L&D activities and engagement. "My point of view is that there is a link and it is important we try to keep finding it," he said.
At Xerox, Dave and his colleagues had tools and data to create linkages. They weren't able to find the link. In part, it wasn't initially built into the data set. Better planning was required.
Marketing Communications
In addition to the influencer example highlighted at the outset of this article, Dave also touched on the importance of post-program communications. For example, this has involved collecting data immediately after a program, three months out and then six months out to understand how learning has been implemented and improved an individual's job. This would be reported out to the managers so they could see both the good news and areas for improvement.
Resources
For a tool, Dave believes that every L&D professional needs to understand machine learning. The tools are not fully developed yet to make this possible yet. But in his words, this is an "untapped gold mine for organizations to get into."
In terms of content, he recommends Wired Magazine (because it provides a broader context around technology) and Harvard Business Review (because one can see L&D issues from a different perspectives).
You can connect with Dave on LinkedIn.
Subscribe to the Informational Interview 2.0 Podcast
What are the communications tactics we need to be more innovative and marketable in a digitally disruptive world? The Informational Interview 2.0 podcast explores this question. Kevin Anselmo and Heidi Scott Giusto will share insights from their work and will interview expert career development professionals and individual innovators.Sign up to receive the podcast episodes and reports directly in your inbox.