As a strategic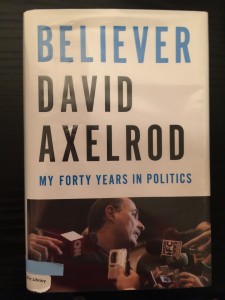 communicator, David Axelrod has seen it all. In 2008 and 2012, Axelrod was the communications brains behind Barack Obama's presidential election victories. He also navigated significant communications crises and developed strategic messaging that moved millions. In his tremendous book Believer: My Forty Years in Politics, David Axelrod shares these stories and lessons.
In a FIR Book Review podcast, Chip Griffin and I talk about what we learned from the book and what it means for communicators across various industries. The FIR book review podcast is based on my blog post about the book.
Listen to the podcast book review.