Podcast: Play in new window | Download
Subscribe: RSS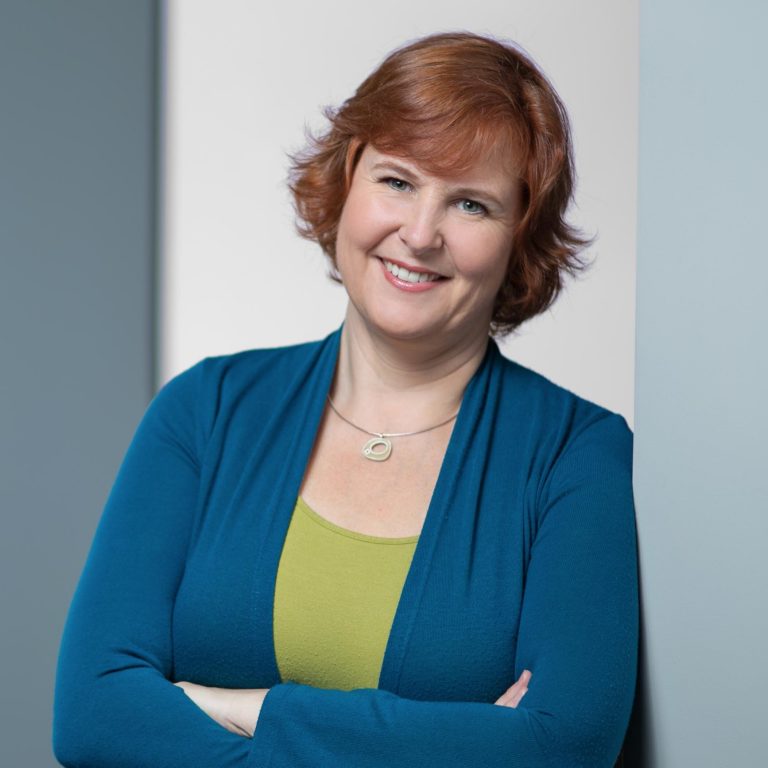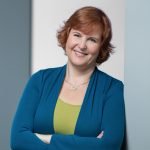 A brain-based approach in management training can lead to real behavioral change. Dr. Britt Andreatta, an internationally recognized thought leader in leadership and learning, has seen this happen first-hand and shared these experiences on episode 9 of the Learning and Development Stories Podcast.
As CEO and President of 7th Mind Inc, Britt highlighted the story of an executive who went through one her management training programs four years ago. He has since become a VP of the company. He caught up with Britt and told her that "to this day, what I learned about emotional intelligence and brain biology has changed how I engage with people. I am just better at my job than most people at my level."
"When we understand the biology of how humans are and how they show up at work, it gives us more clarity around how to engage and how to bring out the best in others," explained Britt. "Neuroscience has answers for us now that we can look inside our brains and bodies and see what happens at work."
Tying learning to business objectives
Britt shared an experience on how she worked with a global tech firm's engineering department that was having issues with turnover and engagement. This organization had grown and some within the company felt it was becoming bigger and more bureaucratic. People wanted to jump to smaller firms that had more of a start-up feel to it. Britt's science-based training provided the engineers with the data to understand issues and real concrete steps that they could implement immediately.
"They practiced in the room so they could use this before they got to their employees," she explained. "To this day, the managers who went through the program had the highest engagement and retention."
More broadly, Britt made the following points about tying learning to business objectives:
You need to know what the organization's strategy is as a starting point. If you're not in those meetings, try to access the documents and arrange side meetings so you can find out what needles the leaders are trying to move.
Ask great questions, listen, establish rapport and build trust with leaders. Wrap your head around leaders' pain points and what they are trying to achieve.
Approach your actions around solving their problems to drive the behavior change that they want.
Lessons from mistakes
Words can be cheap.
Britt recounted the story of a conversation with a CEO who was known for inspirational speeches and interviews about the importance of work culture and values. Britt developed a pitch on how this executive could achieve these goals through a new initiative. To her dismay, this executive cut her off as she was pitching a project and said: "I don't really care about those things for my own employees. They should do learning on their own time so I don't have to pay for it."
Stunned, Britt faltered through the pitch and the initiative wasn't supported at the time.
"The lesson for me was don't make assumptions even when you think you have evidence," she said.
Britt went back to the drawing board and re-pitched the initiative with a science-based evidence approach using ROI data. It was approved.
"To this day, I use the two-pronged approach of science and values," she said. "It is actually better in the long run. This was an eye-opening experience, especially for someone who was on the record for valuing learning and employee development. We need to listen between the lines, anticipate needs and prove our value."
The link between training and employee engagement
If you want your employees to be engaged as the result of learning, then deliver quality experiences, noted Britt.
"Studies consistently show that when people can use their strengths and make a meaningful contribution in their jobs, then they are more engaged," she said. "So learning should be in the service of those things."
In addition, according to Britt, it must be available and accessible. Illustrating this point, she shared the example of an individual who raved about the company's development program, but noted that employees had to serve seven years before they could access it.
"Think about all the damage that is done over that time," Britt said.
In another example, she noted a company that wanted to roll out an organization-wide program on how to have crucial conversations. When the management learned about the price per participant, they decided to scale it back just for senior leaders.
"When you do this, you are not going to change the culture in your organization. It has to be good and it has be available and accessible."
Communicating the impact to stakeholders
Think about this statistic: only 33% of learning professionals would recommend their programs to their peers, according to a study from LinkedIn Learning. It is difficult to positively promote an organization's learning and development activities when there isn't confidence that the product is up to quality standards.
Britt also advised L&D professionals to ensure trust is built among stakeholders.
"Trust is lost or gained early in relationships," she said. "Some L&D folks say they have a seat at the table and their budget isn't questioned. Usually when that happens, it is because whatever they rolled out first was successful and hit the mark. People saw the value and then they were trusted."
If that is not the case, then Britt's advice is to understand where you are on the trust trajectory.
"If there is not trust built, you need to double down on consulting conversations on the front side, let people see prototypes and pilots and then look at the data so you can show them how you have moved the needle."
Britt also believes that L&D professionals need become more effective in presenting to demonstrate their value to stakeholders.
Knowledge transfer
Britt explained that knowledge transfer is 1/3 of the equation.
"Learning is not only taking in that knowledge, but then you have to get inside people's memories to create the ah-ha moments about how to change behavior," she said. "You have to actually help people change their behavior or shift habits so it is a sustainable experience. It is about knowing how people learn and change their behavior. For learning professionals it shifts how we design and deliver so that people get it and can act on it right away. We really help them practice and hone those habits so they are doing this out in the workplace."
Resources
Tool every L&D professional should leverage: Britt recommends the screen sharing tool called Camtasia. "I learned about it from Sal Khan of the Khan Academy. It allows everyone to create amazing pieces of microlearning. It demystifies how quickly how you can create a piece and get it out there."
Resources: Britt highlighted the work of the Association for Talent Development (ATD) for the good job it has done in staying at the forefront of the industry. She also encourages people to learn about brain science (Britt has authored several books on this subject).
Listeners of the Learning and Development Stories Podcast can get discounts on Britt's online training resources by going to the following website and using the coupon code "Learning Pro" when checking out.
Subscribe to the Informational Interview 2.0 Podcast
What are the communications tactics we need to be more innovative and marketable in a digitally disruptive world? The Informational Interview 2.0 podcast explores this question. Kevin Anselmo and Heidi Scott Giusto will share insights from their work and will interview expert career development professionals and individual innovators.Sign up to receive the podcast episodes and reports directly in your inbox.