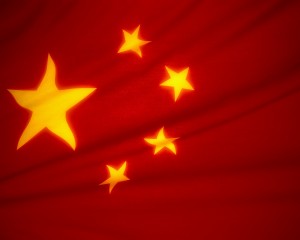 Many universities are grappling with the pros and cons of setting up universities in different parts of the world as well as reaching students in China.
In a two-part interview series, I glean some best practice from the experiences of professionals working for NYU Shanghai. Established in 2013, NYU Shanghai is the third degree-granting campus established by New York University (New York City and Abu Dhabi are the others). It is the first American university to receive independent registration status from China's Ministry of Education.
In this first interview, Senior Assistant Director of Admissions at NYU Shanghai Kevin Wang shares his perspective on how to best reach prospective students in China.
What are some of the best ways to attract Chinese students to an institution like NYU Shanghai?
We use a combination of different ways: high school visits, information sessions, online presence through websites and social media, etc. It is hard to say which one is better, and the effectiveness is at its best when all these efforts are combined together. 
What has been the perception among Chinese audiences to having a new institution in their country that is tied to a reputable brand link NYU?
For Chinese students and parents, NYU Shanghai is a brand-new university and the first of its kind. The American-style liberal arts education, the world-class faculty and curriculum, the abundant resources within the global network of NYU, the great diversity of the student body, the multicultural environment – these are all our unique features compared with other traditional Chinese universities. We need to make sure that parents and students can really understand the great advantages of receiving an undergraduate education like this.
How do you get them to understand the value proposition of an institution like NYU Shanghai?
It is very important for us to have the chance to talk to students, parents, and even high school teachers in person through school visits and info sessions so we can introduce NYU Shanghai and its education model to them in detail. Through such events, we are able to communicate with students face-to-face and respond to their specific inquiries; and students also get the opportunity to talk to someone from the University whom they consider as a reliable source of information. Also, we have been trying our best to provide easy and multiple access to information that students might be interested in about both the University in general and admissions. So besides the official website, we have established very active presence on a variety of social media platforms. The timely and frequent interactions we have with prospective students and parents on social media have also brought them closer to the University emotionally.

As we have moved to our brand-new campus in Pudong, we will open our Welcome Center to the public where students and parents can visit and ask for information, providing them with one more channel to learn about NYU Shanghai. There will also be campus tours scheduled on a regular basis so that students who are really interested in NYU Shanghai can get a better sense of the campus and the atmosphere by seeing it.
How do you approach prospective students in China? Is it a hard sell or a soft sell?
As NYU President John Sexton says, NYU Shanghai is so unique that it is not for everyone. So when we introduce NYU Shanghai to students, we never try to talk them into applying. What we do is to present all the facts to them and answer their questions so that they have enough information to make their own decisions about whether NYU Shanghai is the right place for them.
What are some of your challenges?
Of course, it has never been easy to get people to accept a new thing. Fortunately, being part of NYU's Global Network University helps us to convey to the public the high quality of our education. The first two classes of enrolled students have also been great examples that demonstrate how students with the right fit can make full use of what NYU Shanghai has to offer and really prosper in this multicultural academic community.
Subscribe to Experiential Communications'  higher education tips newsletter.