Podcast: Play in new window | Download
Subscribe: RSS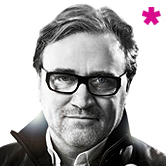 Location branding is often overlooked. We are all based somewhere and need to highlight the value of our locations, whether it's a dynamic international city, a fun destination or perhaps a less glamorous location.
On FIR on Higher Education podcast episode #33, brand strategist Julian Stubbs will share insights on how we can effectively communicate the value of our locations. Julian was the architect behind Stockholm, Sweden's branding project.
About Julian Stubbs
Julian Stubbs, who is English but lives in Stockholm, Sweden, is an international brand strategist and has worked with brand and identity projects for clients such as Stockholm, where he was involved with creating the positioning of the city as The Capital of Scandinavia. His book Wish You Were Here documents this work as well as the issues involved in major place branding projects. Julian headed the team that worked with Technicolor, the Hollywood movie company, where he helped develop a completely new visual identity for this world famous brand.  Julian has also worked with the Nobel Peace Prize Concert, which involved both the development of a new identity as well as digital and social media work. Julian is also one of the founders of Up There, Everywhere the global cloud based brand and communications consultancy, which today has over 160 people.
This episode is sponsored in part by Experiential Communications' Media Training for Academics program.
If you enjoy the For Immediate Release on Higher Education podcast, please considering leaving a review, rating and subscribe at the following link (once at this page, click view in iTunes).