Podcast: Play in new window | Download
Subscribe: RSS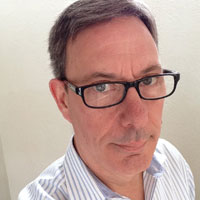 Getting visibility in Harvard Business Review can be a game-changer. In the case of thought leader Dorie Clark, an HBR blog post led to a full-length piece in the print magazine which then led to a new book (and she had written a follow-up book for good measure).
On episode 35 of FIR on HIgher Education, senior editor Gardiner Morse discusses the best ways in which academics and PR professionals can work with practitioner publications like Harvard Business Review. He reviews pitching guidelines, the writing / editing process and the "HBR voice", which he describes as "an authoritative expert voice that is conversational."
Gardiner also sheds light on the state of print media. In a nutshell, print is not dead everywhere! Gardiner talks about HBR's growth and the changes that he has seen at the publication over the past 15 years.
About Gardiner Morse
Gardiner Morse is a senior editor at Harvard Business Review where he focuses on marketing, innovation, and technology. He has developed articles on a wide range of topics including marketing technologies, data privacy, health care management, and smart products strategy. Before coming to HBR, Morse served for 15 years in a range of editorial and business roles with the publishers of the New England Journal of Medicine. There he developed and launched numerous publications for physicians and the general public, and served as executive editor of Hippocrates, a journal for primary care physicians.