Podcast: Play in new window | Download
Subscribe: RSS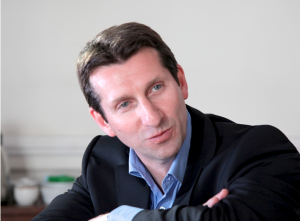 Most of us don't go on job interviews without some sort of practice. Ditto for professors (or any spokesperson for that matter) in doing media interviews. Media training is key and is the main topic we cover on episode 14 of FIR on Higher Education.
Media trainer, former journalist and Thinkers 50 co-founder Des Dearlove discusses why media training is important for academics, how to best conduct a media training session and advice on how professors can sharpen their message.
About Des Dearlove
Des Dearlove is one of Europe's leading business commentators and an expert on leadership communication. A former columnist to The (London) Times, his work has appeared in newspapers and magazines worldwide, including the Financial Times, the Industry Standard, Business 2.0, and Handelsblatt. His books are available in more than 20 languages.
With Stuart Crainer, Des founded Suntop Media and the consulting firm CrainerDearlove. Des and Stuart are the creators of the Thinkers 50, the first global ranking of business gurus, and the editors of the bestselling Financial Times Handbook of Management. Des is a Visiting Professor at IE Business School, in Madrid, a former contributing editor to the US based magazine Strategy+Business, and an Associate Fellow at the Saïd Business School at Oxford University.
Get this Podcast:
Experience more! Subscribe to our higher education communication tips of the week newsletter –
actionable tactics sent to your inbox every Wednesday.