Podcast: Play in new window | Download
Subscribe: RSS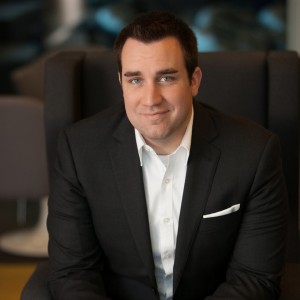 It is not enough to rely on your publisher or school communications department to market your book. You have to put in the leg work. So says David Burkus, a professor at Oral Roberts University and the author of two different books: The Myths of Creativity which came out in 2013 and Under New Management which was published earlier this year. On episode 54 of FIR on Higher Education, Burkus discusses his experiences writing two different books.
From my observations, David is a great example of a professor who is marketing his ideas and books. He has demonstrated the ability to build an audience through his different content creation activities, and consequently to build an email subscriber base and social media following that fuel his book marketing activities. During the interview, David discusses the following:
– How to get on best-seller lists
– How to generate sales before the book is released
– The importance of building and communicating to your email list
– Creating a dedicated book website vs. including on your personal website
Resources mentioned during podcast:
– Tim Grahl support services to book authors
– The Myths of Creativity by David Burkus
– Under New Management by David Burkus
– David Burkus' personal website.
About David Burkus
David Burkus is the Author of The Myths of Creativity and Under New Management as well as a contributor to Forbes & Harvard Business Review. Host of the Leader Lab podcast, David is an Assistant Professor of Management at Oral Roberts University where he teaches courses on organizational behavior, creativity and innovation, and strategic leadership. Learn more at http://davidburkus.com.
FREE GUIDE FOR ACADEMICS

Create compelling content online and reap the benefits:

•Being found via search (which could lead to new opportunities, such as speaking or consulting).

• Increasing research citations (which could lead to funding for new research).

• Linking your content to institutional and personal goals (like positioning a new program or initiative).

You are busy - don't create content until you have a strategy! The Blogging Strategy Guide for Academics can help.
We will send you periodical content related to how academics can communicate
with external audiences. You can opt out of this at any time.