Podcast: Play in new window | Download
Subscribe: RSS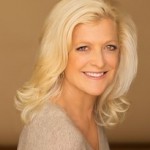 Newsrooms are shrinking. The ratio of PR professionals to journalists in the United States is almost 5 to 1. Journalists complain about the exorbitant number of pitches they receive. For media relations professionals, it can be difficult to get on the radar of a targeted journalist.
On episode 51 of FIR on Higher Education, media relations expert Kiki Keating discusses the art of developing positive relationships with journalists. Among the topics we discuss:
The keys to developing relationships with media.
Generating positive press in global markets.
How to set up press tours.
Leveraging conferences to meet media.
Connecting the dots and nurturing media relationships.
About Kiki Keating
As the founding director of the Public and Media Relations office at Dartmouth College's Tuck School of Business, Kiki Keating built the department in 1998 and worked through 2013 to create awareness and advance the reputation of the Tuck and Dartmouth brands throughout the world. Keating is a recognized leader in the business education communications world and a frequent speaker at global business school conferences.
Keating was integral to the success of Tuck's top ten rankings in a variety of publications including Business Week, The FT, and the Economist. She was instrumental in creating over 2000 press hits a year for the Tuck School and placing numerous opinion pieces for the faculty and deans. She created innovative programs such as the global business school deans' roundtables, the student ambassador program, the FT Dean's Talk blog, and the website for the Council on Business and Society, a consortium of six global business schools.
Keating is also co-founder of the MaKi Network business school conferences, and consults for the Brytemoore Group in New York, Wynne PR in Los Angeles, Noir sur Blanc in Paris, ASGK in Washington, D.C., The Communication Center, and The Cohl Group.