Podcast: Play in new window | Download
Subscribe: RSS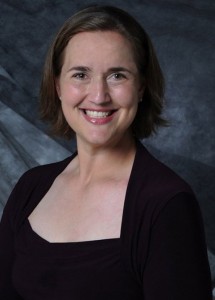 Are there common traits that personify social media influencers? Karen Freberg, a professor at the University of Louisville, has researched this very question. She and her colleagues did a study of Brian Solis, Deidre Breakenridge, Jeremiah Owyang and Charlene Li and identified common behaviors. Karen shares the findings and implications on the latest episode of FIR on Higher Education.
We also speak about how she integrates social media into her classroom and leverages Instagram as a professor.
About Karen Freberg
Karen Freberg is an assistant professor in strategic communications at the University of Louisville as well as an adjunct instructor for the Integrated Marketing Communications (IMC) Graduate Online Program at West Virginia University. She is actively involved in researching in public relations, reputation management, social media and crisis communications. Along with her research, Karen tries to inspire and brainstorm creative applications for this research not only to the scholarly community, but also for businesses and agencies in public relations. She is passionate about educating, mentoring, and teaching the future professionals in the field of public relations, strategic communications, social media and crisis communications.
Get this Podcast:
Experience more! Subscribe to our higher education communication tips of the week newsletter –
actionable tactics sent to your inbox every Wednesday.