Educational training and job placement go hand-in-hand. Sure, there are exceptions, but for the most part those that graduate from college have a better chance of securing employment than those that don't. And in the United States, there is some troubling news on this front.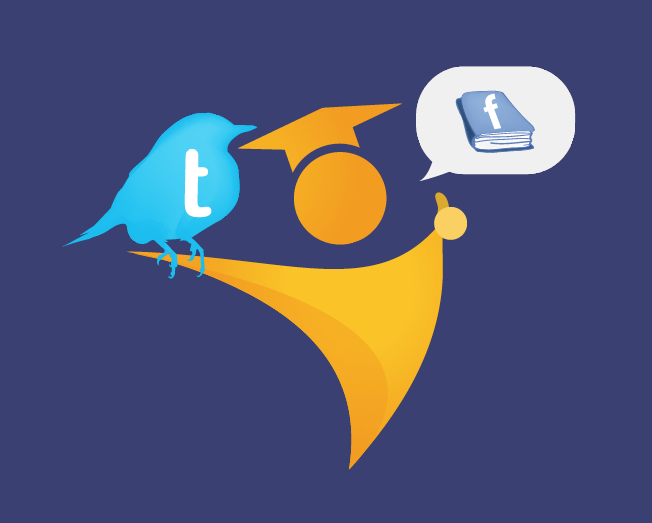 The Pathways to Prosperity study by the Harvard Graduate School of Education shows that just 56 percent of college students complete four-year degrees within six years. Only 29 percent of those who start two-year degrees finish them within three years.  The study highlights a number of other troubling trends. There are numerous factors that go into this, and the Harvard study and other resources out there are certainly in a better position to provide analysis than this blog entry. However, it is safe to say that students' inability to see how their studies link to a potential career contributes to dropout rates. This is natural to some extent. What is the point of spending lots of money and working hard on classes when you don't see the actual return on investment?
For those of us with college degrees, how linked is our choice of major to our current careers? For those in college or considering it in the near future, what is your roadmap between college and career? In looking at this question, I believe an under-utilized resource is social media.
Millennials are raised with digital technologies and on average can use an iPad better than a baby boomer. But while millennials are skilled at using technology for recreational use, there is much room for improvement in how they use it for academic and personal development. For one thing, I believe that if college aged students (or those about to enter that category) used social media strategically in selecting a college major, then we would not see such a high number of college dropouts.
In researching this topic, I came across a site called Wayfinder at the University of Texas at Austin. The interactive website is integrated with social media and is designed to facilitate students' exploration in knowledge regarding themselves, academic majors, and career paths. "A degree is one piece to the career puzzle for students. The other key ingredients include an understanding of self-knowledge such as values, interests, and skills as well as the diverse careers available. Institutions should consider leveraging online tools at their disposal to foster this," said Brad Popiolek, who played a prominent role in devising the Wayfinder concept when he was an academic advisor in the School of Undergraduate Studies at the University of Texas at Austin.
While noting that there is no one magic formula that works for each student, Popiolek explains that there are three keys to choosing a major. "First, you need to know yourself and your own strengths and weakness. You then need to know about an institution's academic offerings. And you also to know about different career avenues."
Popiolek, now working with the educational company Apollo Group, concurs that social media can play an important role in the addressing these three keys. "Social media takes down the barriers of the faculty office and can play a role in facilitating this decision. Technology can enable peer to peer interaction based on a students' personal, academic, and professional interests."
From my perspective as a professional using social media in my job and researching this topic for this blog entry, I see 5 ways in which students can use social media to select a major:
Follow thought leaders whose careers interest you. If you think you want to study law, follow lawyers on Twitter, Google+, LinkedIn and whatever other social channels you may use. Subscribe to blogs from lawyers. Immerse yourself with the wealth of knowledge that rests at your fingertips.
Read, follow and monitor those you follow, but don't stop there. Reach out and engage. Ask professionals whose career interests you for advice and their views on the pros and cons of their jobs. Request a short telephone conversation or personal meeting for a coffee if that person lives in close enough proximity. It may seem awkward, but the reality is that every established professional was once also contemplating different career paths. Most good-natured folks would welcome the opportunity to speak with aspiring students interested in their field. If anything, it is a chance for them to speak about themselves. And who doesn't like that opportunity?
Blog about careers. If you are uncomfortable about making your blog public, then adjust your privacy settings. Blogging about different careers will open up new learnings about the profession. You could invite some of your thought leaders that you follow on social media for an interview. What will the career you are exploring be like in 20 years? You could research and write trends about the career. You could also write a day-in-the-life piece. Why not highlight the lives of those you admire in that particular profession. Blogging will surely get you thinking about the career in new ways and force you to explore it from different angles. And a little extra writing practice never hurt anybody either.
Immerse yourself in different college social media outlets to learn about how a potential career fits into your school choices. If you have narrowed your list down to three schools but none of them are strong in potential career areas that interest you, then probably you need to re-consider your school choice. If you are interested in a career in communications, then following Syracuse's Newhouse School of Public Communications and other such schools' social media feeds should be an automatic.
Join LinkedIn Groups. Say a career in nutrition is interesting to you. Find LinkedIn Groups and monitor the conversations. There is nothing wrong with a little bit of crowdsourcing depending on the group. So while you are in the LinkedIn Group dedicated to nutrition, throw out some questions that you have about the field. In my profession, I have seen numerous examples of crowdsourcing lead to an array of different answers, which has provided useful information for me as a member of the group and surely the person who asked the question.
Does going through the 5 suggestions mentioned here take time? Of course. But it won't take as much time as a 40-hour plus work-week in your job over the course of a 40-year career!
I will be running a 4-hour workshop for high school juniors and seniors in the Durham, North Carolina area on how to  use social media to choose a college major at the end of September. Details will be posted soon. If you are interested in learning more email kevin.anselmo(at)gmail.com.