Training is estimated to be a $350 billion industry worldwide. However it represents just 10% of the the 70-20-10 L&D model, which was informed based on a survey of executives. (70% of learning is from challenging assignments, 20% is from interacting with peers and 10% from training). How can the learning from the 10%  be integrated into the 70% and 20%?
You may be familiar with a training participant like Joe "Hoarder". Joe is thankful that the company sent him to a training program. But when he returns to the office, he immediately gets back to his demanding work priorities. He has no time to reflect nor share his learning with others. Over time, he forgets what he learned and slowly reverts back to his old ways of doing things.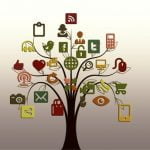 On the contrary, consider the case of Joanne "Cascader".  She is also thankful for her training program experience.  She learnt a great deal, and doesn't want to keep the learning just to herself – she wants her colleagues to benefit as well. So, she comes up with an idea to adapt the materials from her program and prepares a series of workshops for her colleagues.  She also relates the learning to a specific change initiative. She even creates content on an online platform to maintain a dialogue with her colleagues about the next steps the company should take.
The story of Joanne (a pseudonym) is actually based on a true story. Joanne wasn't required to do this by her company or the executive education provider. Rather, she innovated and did this on her own.  Thanks to her initiatives, Joanne's organization benefited tremendously from her sharing the learning with others.  Joe's organization, on the contrary, missed out on such an opportunity.
The story of individuals liked Joe explains in part the sentiment described in a recent Harvard Business Review article titled "Why Leadership Training Fails – and What to do about it." The authors described why companies are "victims of the great training robbery" because they do not see the impact on organizational performance as "people soon revert to their old ways of doing things."
So then, what are companies doing to help employees retain their learning, apply the learning in their workplace and prevent them from going back to their old habits?  According to Corporate Learning Survey by Henley Business School, not enough: more than half of executives who participated in training programs were not even asked to give formal feedback about the program, two thirds of the participants had no 360-degree feedback reviews or ongoing coaching and three-quarters of them do not review individual development plans.
This is a pretty dire situation considering the amount of money invested in employee training and the imperative for organizations to truly adopt a learning culture to cope with the complexities and changes of the business environment. It needs to be reversed.
A Roadmap to Cascading Learning into the Organization
Many are familiar with the teaching method: "See one, do one, teach one."  The actual program is about the "see one" – the actual learning. This is also the 10% part of the 70-20-10 equation mentioned at the outset of this piece. We suggest a three-step approach to cascade learning. These steps tie into the "do one" and "teach one" components as well as the 70% and 20% of the model.
STEP 1: Articulate and Put Into Practice Action Learning
During the program, participants should be constantly thinking about their context and what can be applied to them. Once the program is over, it is imperative for them to secure a time to reflect on what new knowledge they have gained, how it benefits the organization and what actions are required to implement the changes.  Writing and summarizing learning is highly effective in bringing clarity to what has been learned and what needs to be done. Anybody who has ever created a focused piece of content – such as a book, presentation, white paper or blog post – knows that when you "put pen to paper" your own thinking becomes clearer. You are able to gain clarity and focus around your own learning and ideas. You can separate the important topics from the trivial. This important individual reflection piece can essentially serve as a roadmap for how the participants' action learning benefits the organization (the "do one" component). It can then can be directly tied to the second step.
Step 2: Sharing Learning into the Organizations
We suggest that the Step 1 writing activity to be done with the purpose of sharing the learning with colleagues.  A learning summary of approximately 800 to 1200 words and a presentation would be a good place to start.
The content should be written from an organizational point of view to support this knowledge transfer (if a more personal reflection is also necessary, then that can be written as well for private use). For example, if the learning was related to strategy, then the content should focus on the framework, tools for analysis, and implications so that the content is applicable to the broader organization, and not only a specific unit.  This exercise encourages the "teach one" behaviour.  The written pieces could be shared in various forms such as company newsletters, online learning platforms/learning management systems (LMS), online collaboration tools (like Slack) or the company intranet. It is advisable to provide the impetus for conversation around the content, so the platform should allow other colleagues to comment and share their thoughts.
The physical dissemination activities could entail a series of brown bag lunch sessions or more formal classes in which participants present the content to their colleagues.  The presentation should be a starting point and springboard for further discussions. From there, a series of action steps can be further defined for implementation. This physical sharing session can also be recorded and put onto the learning platform for those who could not attend in person.
If there is no sensitive information in the blog post, it could be posted on external social media channels and / or leveraged in media relations. This means working in close collaboration with the marketing communications department. This could be a great way to showcase the learning and development opportunities provided by the company and build corporate reputation as a learning organization.
STEP 3: Measurement
The structured approach highlighted in Steps 1 and 2 helps participants maintain the learning and measure the impact they have on the organization. At an individual-level, we now have a tangible summary of learning written by the participant, digital and physical activities related to dissemination of learning in the organization and even feedback from his/her colleagues. These visible activities help the participant to retain the knowledge, put the learning to practice, and communicate the learning with others.
Digital platforms present us with analytics as well, from simple number of views or responses to how colleagues are communicating amongst each other.  Combined with physical dissemination activities, we have enough numerical figures to show how much effort and time have been put in to enhance organizational learning.
Ideally, all these activities should be conducted in the first three to six months following the completion of the program.  Once all activities are completed, supervisors or sponsors of the employees should have a meeting to reflect on the activities, how the learning impacted their work, and what they hope to achieve in the next few months.
Making These Steps a Reality
The learning design needs to incorporate how participants prepare for effective learning and how learning can continue and be shared with wider members in the organization. The design has to think about learning at individual-levels, department/colleagues-levels, and the organizational-level. The right expectations must be set prior to the beginning of the learning journey and they must be explained to the participants. Such an approach calls for both L&D departments and providers of executive education to further enhance their post-program operations.  It means broadening learning design and bringing strategic marketing communications principles into action.
To a certain extent, this approach calls for a media mind-set.  Most media outlets have some degree of oversight in the form of an editor-in-chief for a print publication or a news director for broadcast media. In order to make the communication effective as part of a learning program, this sort of editorial oversight will be important.  An individual – either internal or external – needs to serve such a role. That person should understand what goes into compelling content, and provide useful feedback to participants to help them become more effective communicators.  It would make sense for that person to lead a strategic communications session as part of the program in which participants learn effective skills around blogging, presenting, communicating to specific target audiences, and how to leverage digital channels. This person can also serve the role of  facilitator to ensure communication is effective and that colleagues are engaged in the learning-sharing process.
These investments and extra thought can go a long ways towards maximizing the impact and truly personifying the 70-20-10 model and the "see one, do one, teach one" mantra.
This article was first published on Global Leadership Lab, and reproduced with their permission.
Yoshi Mitsui is Chief Learning Designer at CLO LABS, a learning innovation company that specializes in corporate learning strategy, digital learning, and institutional-capability building.  He works with multinational, regional and local companies based in Asia, as well as leading business schools.  You can reach him at y.mitsui@clolabs.com.  
Kevin Anselmo is the founder of Experiential Communications (www.experientialcommunications.com), a consultancy that provides strategic communications services to individuals and groups in the Learning and Development and higher education space. A passionate presenter about strategic communications, Kevin teaches for Duke Corporate Education. Learn more about Experiential Communications' Knowledge Transfer Program.