SERVICES FOR DEANS AND DIRECTORS
Does any of the following apply to you as a busy dean of an institution or program:
You know the vision and key messages you wish to communicate, but it isn't always 100 percent clear to your various stakeholder groups.
You understand the importance of media relations, but aren't comfortable speaking to journalists. You also know that you should be creating content for a blog or on social media, but aren't comfortable with those mediums.
You need editorial support for written correspondence.
You are extremely busy.
Here is how we can help you:
MEDIA TRAINING 
Our Media Training for Academics online course will help you develop your own personal public relations strategy. You'll learn how to generate more visibility for your institution leveraging traditional media, social media and your owned content platforms (blogs, videos, podcasts etc that your brand owns). The course will walk you through how to think about strategy and your messaging and then provide you with the tools and tips to execute. The course is available on demand, and you can take part in the course by watching the videos, listening to the audio sessions, referring to the reference guide and drawing upon the transcripts. In other words, you are busy, so this course is available on demand and so you can take part when, where and how you want. We also offer 1-to-1 support. Contact us for more information.
STRATEGY & MESSAGING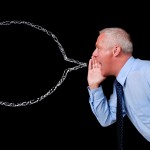 Defining key priorities and communicating them in a simple way to your different audiences is no easy task. As a first step, Kevin can interview you about your vision for your organization, and then help you flesh out an outline and messaging document. He can work with you to ensure that your key messages are cascaded to different stakeholders in your various communications.
Recommendations:
"I highly recommend Kevin Anselmo if you have an opportunity to work with him. Kevin was a real star while he was working at Fuqua. How so? I think he has a tremendous grasp around what makes markets move in the marketplace for ideas. He is extremely good at listening to (or reading) a message and finding the essence that people care about. He can then craft a short and to-the-point message that stays true to the original voice. Words should be genuine and feel authentic to both the speaker/author and listener/reader. I never had to worry about losing my voice when working with Kevin. He also has great contacts in media and a high hit rate when pitching stories, again, because he has a great ear for what a broader audience will find interesting. Kevin also opens many doors because he is greatly respected by journalists around the world for his integrity and the quality of his work. Finally, because Kevin deeply understands the media side of the marketplace for ideas, I felt his help in preparing me for media interactions was superb. Whether you are considering Kevin's services for help with messaging strategy or for media training, I give him my highest possible recommendation. Kevin's work is consistently outstanding." – Bill Boulding, Dean of Duke University's Fuqua School of Business
"I was fortunate to discover Kevin Anselmo's writing and communications skills just weeks after his arrival to lMD when he crafted a 1000-word Dean's column on my behalf for the Financial Times. The article highlighted the lessons for business leaders based on the life of Norwegian explorer Roald Amundsen. After reading the initial draft, I made it a point to utilize Kevin's communications skills on an ongoing basis." – Peter Lorange, President / CEO of the Lorange Institute of Business; former President of IMD business school in Switzerland
 Contact Kevin to learn more about how his tailored services in these areas.