Podcast: Play in new window | Download
Subscribe: RSS
There's a massive change in the way people are developing skills. David Leaser, Senior Executive of Strategic Growth Initiatives for IBM's Training and Skills program, shared the story of IBM's response to these shifts through the IBM Digital Badge Program on episode 11 of the Learning and Development Stories Podcast.
Stories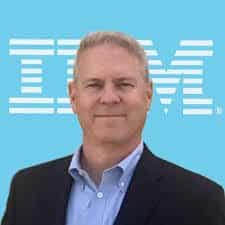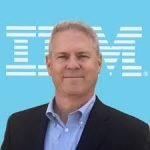 David highlighted the development process of Digital Badge Program. He explained that over the last few years it was evident that with the dramatic changes in the tech industry there was a need to rethink the way credentials were developed.
A Digital Badge is a cross-industry digital recognition of technical skills that can be shared on your social and professional networking sites, as well as your digital signature. IBM is supporting this new program, based on open standards, through the creation of a wide variety of badges covering a multitude of technical and professional areas. IBM credentials are valued and recognized by the global IT industry.
David explained that the Digital Badge Program was a way to keep everyone on the same page. "Jobs are much more hybrid than they were," he said. "More marketing people need to know how to use social media analytics. Sales people need to know how to use CRM and other types of data tools. We also have this rise of the gig economy where at a company like IBM, we hire lots of contract workers. So how do you keep everybody on the same page? How do you provide a way to signal achievements and a way to take inventory of those skills and match people to the jobs that they need to do? So we started looking at digital badges."
They launched a successful pilot program that then led to the expansion of the digital badge program across the IBM company.
Tying learning to business objectives
 David talked about how the Digital Badge Program serves as both an internal and an external source of learning.
"We have a big ecosystem that has hundreds of thousands of employees. We have one hundred thousand or more business partners, we obviously have clients, and we have vendors and contract workers. We have to keep everybody on the same page. So, we made a decision to create joint governance for a lot of our programs. And one of them is the digital credential program."
A couple years ago IBM CEO Ginni Rometty put a stake in the ground and shifted the thought process around qualifications to work at a company like IBM.
"It used to be in the old days, you had to go to the right school, you had to live in the right location, and you had to have the right skills," David said. "But our Chairman changed that. You don't have to go to a certain type of school, and you don't have to live in a certain type of location. What we are concerned about is skills.
Currently more than 1 million badges in all 195 countries have been issued. More than 500,000 people have earned digital badges already and it is roughly a 50/50 split between internal and external.
"We've created a registry of skills that is incredibly valuable to IBM and our clients," said David. "Because now our clients, if they're looking for somebody with IBM skills, they can find them."
Lessons from mistakes
David explained that one of the initial mistakes he made was underestimating the amount of resistance there would be to doing something like creating the Digital Badge Program.
"Our company is very innovative. We're always on the leading edge. But when you get down to the human level people are interested in how this going to impact them personally. And so, I think that early on, I probably didn't do a good enough job describing how this would personally benefit them. And I think that if you don't have a 'what's in it for me message' for everybody you talk to, it's going to shortchange you."
The link between training and employee engagement
 David shared how the program led to increased employee engagement.
"We found that after we introduced the Badge Program, we not only got the increase in participation, but we also found that within one year, the average person had come back for their multiple badges."
David explained that survey results showed that 87% of combined employees and external clients wanted a deeper relationship with IBM because of the badge program.
Communications tactics
David noted that in order for the Digital Badge Program to work, it had to be essential to the company or else it could get cut.
David put together both an internal and external marketing plan to start getting in front of different groups and communicate the message of the program. He has seen that one of the most powerful strategies for communication is blogging. He believes in using the simple "infomercial blogging strategy" which starts with identifying the problem, showing an example of how it works and then how you can get started.
"When I began this project, I was very focused on the marketing possibilities," said Leaser. "The impact has been tremendous. The social media impressions from people sharing their badges have been enormous. We've increased product trial downloads by 64% and have been able to demonstrate in different ways how the Digital Badge Program is increasing IBM's brand visibility."
Leaser points out that he works in direct contact with IBM's corporate marketing communications team in a number of different ways, including the dissemination of the Digital Badge Program story.
"IBM has some very big stories to tell," he explained. "Sometimes our stories don't rise to that level. But we tell them our stories, and they often find a place to insert it into a bigger story."
Resources
Tool every L&D professional should leverage:
David recommends signing up for Google Alerts as a way to stay up to date with the industry. "I'd say the number one thing I do to stay up on the industry is reading the Google alerts that come in every day," he said.
He also shared that he also believes strongly in going to industry conferences including like ATD and DevLearn.
Learn more about the IBM Digital Badge Program and connect with David on LinkedIn.
Subscribe to the Informational Interview 2.0 Podcast
What are the communications tactics we need to be more innovative and marketable in a digitally disruptive world? The Informational Interview 2.0 podcast explores this question. Kevin Anselmo and Heidi Scott Giusto will share insights from their work and will interview expert career development professionals and individual innovators.Sign up to receive the podcast episodes and reports directly in your inbox.