EXECUTIVE EDUCATION SERVICES
Become the trusted content source for your audiences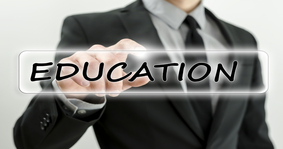 CONTENT MARKETING
You probably understand the importance of creating content to achieve your marketing and communications goals. But you are busy. So too are your key audiences: prospective students, alumni of your programs and the decision-makers at companies who decide what programs to invest in. You don't have the time to invest in creating content, and your audiences don't have the time to consume content that doesn't resonate with them.
We can help address this conundrum. What is the type of content that answers the key burning questions that your audiences are grappling with? We can put in place a process to answer this question for you and then create the related content. Doing this can impact your executive education business:
You become a trusted source for executive education.
Your brand becomes top of mind.
You can strategically market your programs in the process of staying focused on delivering valuable content to your audiences.
To create this content, you can rely on "gut instinct". That may work if you have a firm understanding of your audiences' expectations in terms of delivering useful content. Alternatively, we can help you develop a content strategy to ensure alignment on messaging and maximize efforts. A systematic process also leads to greater buy-in, both internally and externally.
We generally recommend going through a series of qualitative interviews with stakeholders. The feedback from these interviews informs the strategy, content output and metrics. These recommendations are summarized in a complete report.
External expertise needs to be fully aligned to internal priorities. We therefore customize and tailor our strategy process depending on your particular situation. If a strategy is already in place, we can help to deliver the content – be it through blog posts, articles, podcasts, white papers, etc.
CLIENT STORIES
There is great potential for brands to tell their stories through the client's perspective. We work with organizations to accomplish this through the writing of client success stories. We will interview your clients and write up stories (generally recommended to be 800-1000 words in length) that highlight the impact of a particular program. We work with you as our client to ensure that the stories are aligned to your business objectives. Equally important, we create a piece that is mutually beneficial for your client as well, bringing them added value.
It can be complicated, but when done right it is a win-win for both you and your client. Rather than reading typical marketing content in which the organization applauds itself for its innovation and benefits, such stories are written entirely from the client's point of view. It provides the third party validation that carries so much weight.
Once finished and approved, the stories can be used as a strategic marketing asset to attract new business. The stories can serve as content for your web site, newsletter, direct marketing campaigns and social media. In addition, they can be designed into a nice PDF format and then handed to prospective clients or used as an insert for an existing brochure. Your clients could potentially publish the story on their internal outlets.
The following are examples of such stories from our work with IMD business school in Switzerland:
How Executive Education Can Unite Teams to Address Challenges
The Art of Designing a One Company Culture
How a Global Executive Search Firm Partnered with a Business School to Reinforce its Strategic Positioning
POST PROGRAM COMMUNICATIONS SUPPORT
Surely, you and your colleagues strive to create a transformative experience for the participants in your programs. But how are participant's bringing this experience back to the office? And are there ways in which one participant's learnings can be cascaded to other colleagues throughout the organization who weren't able attend the program? In most cases, there are ways to accomplish this through different communications strategies and tactics. This can bring incredible extra value to your clients. We provide tailored solutions to achieve this objective. If you are on the company side and have recently deployed an executive education program, we can work directly with you to provide such communications support.
Contact Kevin Anselmo for more information.