Podcast: Play in new window | Download
Subscribe: RSS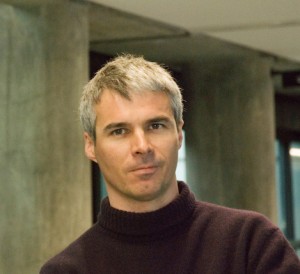 "They will change the way we all approach teaching."
This is what Vincent Mangematin, a professor at France's Grenoble Ecole de Management, told me on FIR on Higher Education episode 11.
MOOCs are certainly causing disruption. Mangematin wrote in the Financial Times that MOOCs will leave behind a trail of failed global business schools. He elaborated on this piece in the podcast episode and addressed how academics should innovate in the way they go about presenting knowledge and fostering learning. He also discussed how marketers can use MOOCs as an opportunity to position programs and their school's brand.
In our reports segment, I discuss how Wabash College used social media to raise over $465,000 in one day, while technology correspondent Harry Hawk discusses how he uses hashtags in the classroom.
About Vincent Mangematin
Vincent Mangematin is associate dean of research and senior professor of management and technology at the Grenoble Ecole de Management in France. Vincent's research interest focuses on innovation processes in technological competition situations. He has successively worked on technology transfer, especially individuals' movement between organizations and technology platforms, on creation and growth of high-tech startups, on clusters' influence and on the emergence of new business models.
Get this Podcast: