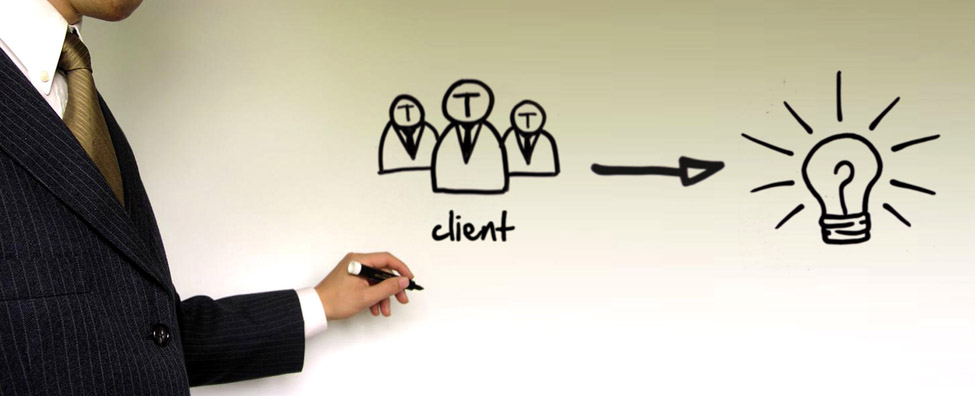 We've all grown accustomed to marketing content in which the organization applauds itself for its innovation and benefits. In a typical university setting, common overused buzzwords that schools highlight on their web sites are cutting-edge research (where did that term come from anyway?), world-class faculty (in other words, anyone that has earned a PhD), and "elite / leading" (in comparison, to what!?). What is your reaction to this type of content? For me, it generally is a yawn.
I don't know about you, but I won't stay in a hotel or eat at a restaurant without reading reviews. These are small purchases in comparison to the investment of university degree programs or executive education offerings. Research supports the importance of third party validation. A forthcoming survey by software provider Kentico notes that 85% don't place any greater trust in materials from companies they buy from regularly and 57% naturally claim that verification from named third party adds credibility.
Of course every organization needs to articulate a clearly defined value proposition. They need to highlight their mission and values. This language needs to be crafted from the target audience's perspective. Thought leader Gini Dietrich has a nice way of saying this: avoid speaking French (saying we, we, we) and instead craft the value proposition from the perspective of "you" – your audience.
Such language needs to be backed up by credible proof points. Integrating your audiences into your storytelling is the most impactful way to do this because ultimately we trust people like us (i.e – prospective students trust current students more than our brochures and web site content). Done right, this can be a win-win-win: your prospective clients / students benefit from reading stories from others' point of view, the individuals featured gain some visibility on the school's owned media channels and the content leads to positive exposure for the school's brand. From a higher education perspective, I see three ways this should play out on school sites.
Student blogs
Targeted readers – ideally prospective students and clients – can get a glimpse into the every day workings of a school and program through school branded, student-generated blogs. The challenge from the brand's perspective is to make sure that student bloggers are committed to writing on a regular basis. Often times interest quickly wanes after the initial posts. The true value comes from seeing consistent content over a period of time.
Financial compensation is one way to ensure buy-in from students. A bit of extra spending money can go along way and this can probably be accomplished without too much of a dent in the marketing budget! Another way to get commitment is making the blogging exercise part of the educational process. Blogging is an important life career skill and a student's diary of his/her learnings over time can be a nice asset to show potential employers. Regardless of the motivation marketing / communications provides, training and on-going follow-up are required.
The following are links to the MBA student blogs of the two previous schools I worked for: IMD and Duke University's Fuqua School of Business.
Client success feature stories
Throughout my career in higher education, I've written a number of feature stories based on interviews with executive education clients and students (here is an example from an executive education organizational perspective as well as one participant's journey through an Executive MBA program). Writing such stories remains one component of my current services within my new company. The pieces are usually about 800-1000 words long and center on the student or participant's journey in a program. The interviews focus on their expectations at the outset of the program, whether or not those expectations were met, specific anecdotes from the experience and then the impact (tangible changes in the case of executive education stories; new perspectives for students still involved in a program).
These stories obviously go through different approvals to ensure all parties see the benefit. This isn't gotcha journalism. Still, the fact that the content is based on the client / student's perspective gives it that third party credibility and has proven to be a valuable marketing asset.
Testimonials
Stand-alone quotes on web sites may at times look disingenuous, but they certainly have a role so long as they are credible. There is a reason book authors put so much time and effort into back cover endorsements. The strategy works – people buying books are influenced by such testimonials. Likewise, getting your former students to provide a one-paragraph summary about an educational experience's impact is an easy way to storytell through your audience's voice.
Of course key to all three areas is to actually have satisfied clients and students who honestly and genuinely believe in the impact from a program. People don't want to put their name to something they don't believe in. As everyone's name is easily searchable and reachable, those quoted / featured in such stories can be easily be contacted by potential buyers and can share unscripted feedback. So a final takeaway: make sure you have legitimate individuals who would be willing to be featured for these types of storytelling exercises. If you are struggling to find willing partners to be a part of your stories, then it might be time to re-evaluate your program!